Description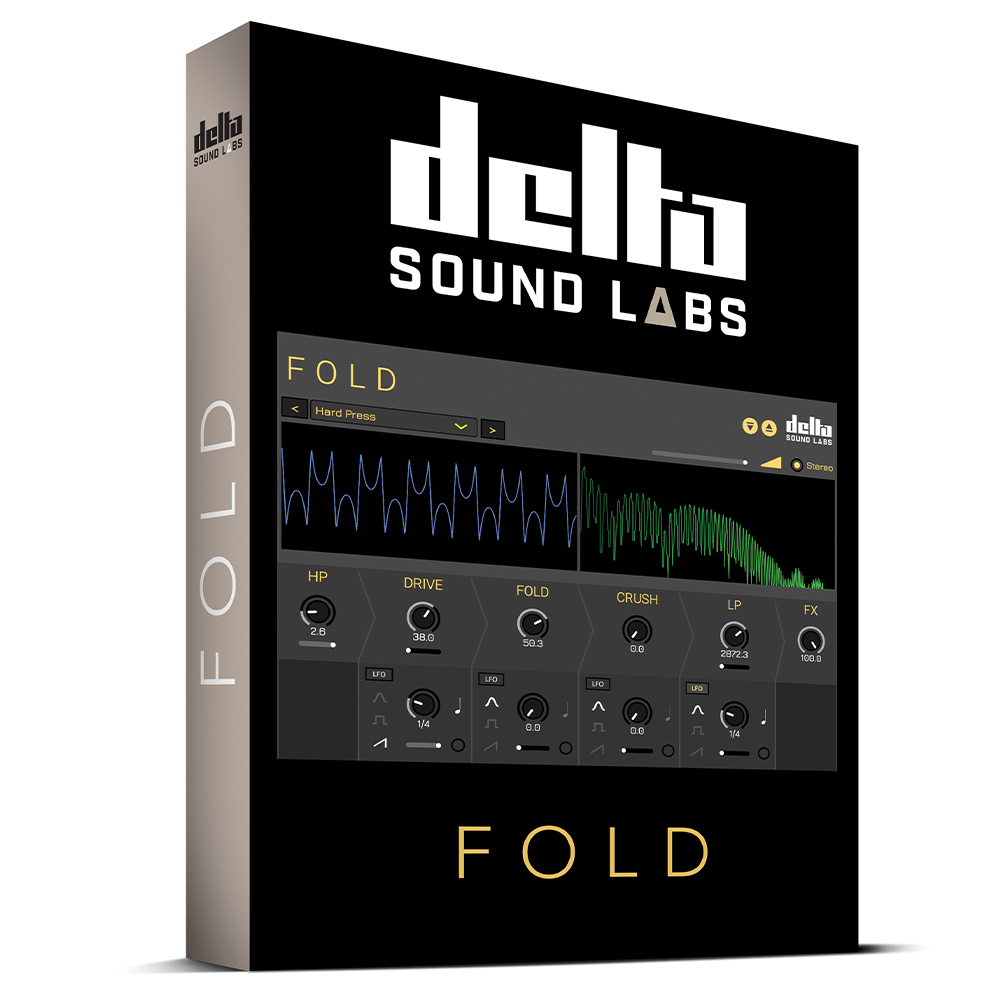 Calling on their background in modular hardware design, Delta Sound Labs has found a novel approach to creating warmth and distortion in software. By using an assortment of modules in an in-series FX chain, Fold imbues input signals with harmonically rich overtones and if used extremely, completely transforms them with a unique form of distortion.

Key Features
Hard and Soft Clip Distortion Morphing
Wavefolding
Bit Crushing
Analog Low and High Pass Filter Emulations
Four Syncable LFOs with Mappable Phase Reset Buttons
Three LFO Waveform Types
Mono and Stereo Processing
Configurable x16 Oversampling
System Requirements
macOS: Minimum and Recommended: Mojave or Higher (10.14 or above).
Windows: Minimum and Recommended: Windows 10.